Now that I am retired I am never quite sure how I should introduce myself to people I meet. Saying, "I am retired," is like saying, "I don't work for money anymore." That's a stupid answer to someone who asks me about who I am. But what should I say? I have quite a few well worn hats to choose from as I define my current identity.
Even more important, what am I doing with my time, my energy and my resources these days?
Initiating / Writing / Publishing several new books
Welcome them Home: Help them Heal: Pastoral care and ministry with service members returning from war, a book designed to help churches and pastors assist returning Iraq and Afghanistan veterans with their spiritual healing process.

Just Coffee: Caffeine with a Conscience, a book celebrating the Presbyterian Border Ministry's thriving coffee growers' cooperative in Chiapas, Mexico.

Actively assisting a handful of potential authors with their writing and publishing process

Authoring a book about defining and activating spiritual principles for celebrating the eighth decade of life. (Yep, I'm getting closer to that age and need to find some clarity rather soon it seems!)

Serving on the Wheat Ridge Ministries Board of Directors.

Creating fine art sculpture from large chunks of marble and alabaster.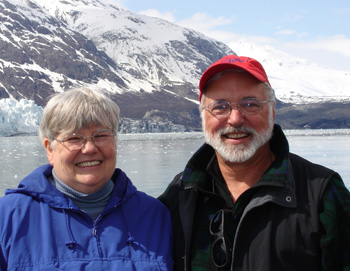 My wife Nancy and I now live in Madison, Wisconsin where, relieved of the pressure to earn a living, we continue to pursue intense learning about whatever subject strikes our fancy. My abiding lifelong interests include: family, fine art, sports, reading, intercultural travel/learning and spiritual reflection. We have two sons (both engineers) and a physics-teaching daughter-in-law. All of them use both sides of their brains, their hearts, and their spirits in their work.